Amaranth N triple food
Our amaranth-based products are considered N triple because:
NUTRITIVE'S
Because our Amaranth based productos are the result of the combination of amaranth and corn, which guarantees an exepcional contribution and an ideal combination of essential amino acids such as lysine, methionine, tryptophan, leucine, arginine and other, beneficial fatty acids for neural connection (neurotransmitters), such is the case of squalene (OMEGA 3) that reduces bad cholesterol. Our products contribute also: carbohydrates in the ratio required to replenish the daily human energy, vitamins A, B, C, E and minerals, especially Iron, Phosphorus, calcium, trace elements like zinc, copper, fiber. Amaranth corn are gluten free. In short, our products are synonymous with health.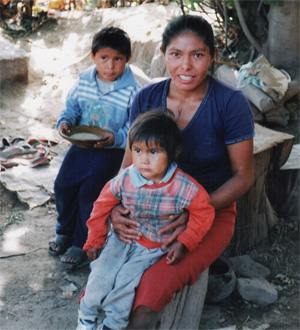 NATIVE
Because they are prepared from amaranth and corn, which are cultural and genetic heritage that we have left the pre-Columbian native civilizations of Meso and South America, particularly the Andean region.
NATURAL
Because they are prepared from one hundred percent natural ingredients, do not use chemical preservatives or artificial flavors.