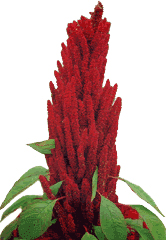 Ancient crops for people of the future!
Amaranth is a natural food that contains protein, essential amino acids, lysine
who make
it and ideal balanced diet and nutritious. Unlike quinoa amaranth is completely free of saponin.
It's a Pre Columbian plant, its name means "everlasting life", because it grows in marginal lands with little water, a single plant can produce about a million seeds that with appropriate treatment can be preserved all its properties more than 40 years.

read more